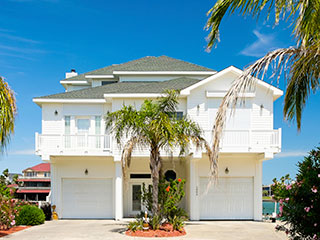 The services we offer at Garage Door Repair Huntington Beach are the best in all of California! We have many years of experience assisting our customers with a vast range of problems. We specialize in repairing doors and openers of every make and model, and can handle everything from the largest mechanical part to the smallest electronic component. We also provide replacements, for those rare cases of irreparable damage. We have top quality replacement parts for springs, panels, cables, gears, electronic chip boards and much more.
Professional Spring Replacement
These components are some of the most important parts of your garage door, and they can cripple the entire system when they break. We fix both torsion and extension type, and the great variety of available replacements that we have can fit every type of system. Let us handle any necessary repair work so that you don't have to put yourself at risk of injury from the high amounts of tension these types of springs are under.
Opener Repair
Sometimes an opener can remain functional for many years, requiring nothing but the occasional gear replacement or two. Other times however, some of its mechanical parts can suddenly break or its electronic parts can burn out. That's where we come in. Our technicians have the skills, the tools and the quality replacement parts available to get your system back to normal in no time.
Fixing the Panels
The panels are the most visible parts of your door. Whenever there is a dent or a tear in one of them, due to something as sudden as a car impact or as gradually degrading as rust or decay, replacing the affected panel can be a good idea. The reasons aren't purely aesthetical. Your system's performance can also become compromised.
New Door Installation
We're not only limited to replacement and repairs. We offer a wide variety of different doors and openers for you to choose from, and our experts will be more than happy to help you find the best system that matches your requirements. To get the best garage door related service, from repair and replacement to maintenance and more, there's only one thing you need to do…
Call Our Garage Door Repair Huntington Beach Team Today!
Superior Quality Replacement Parts
Highly Skilled Professionals